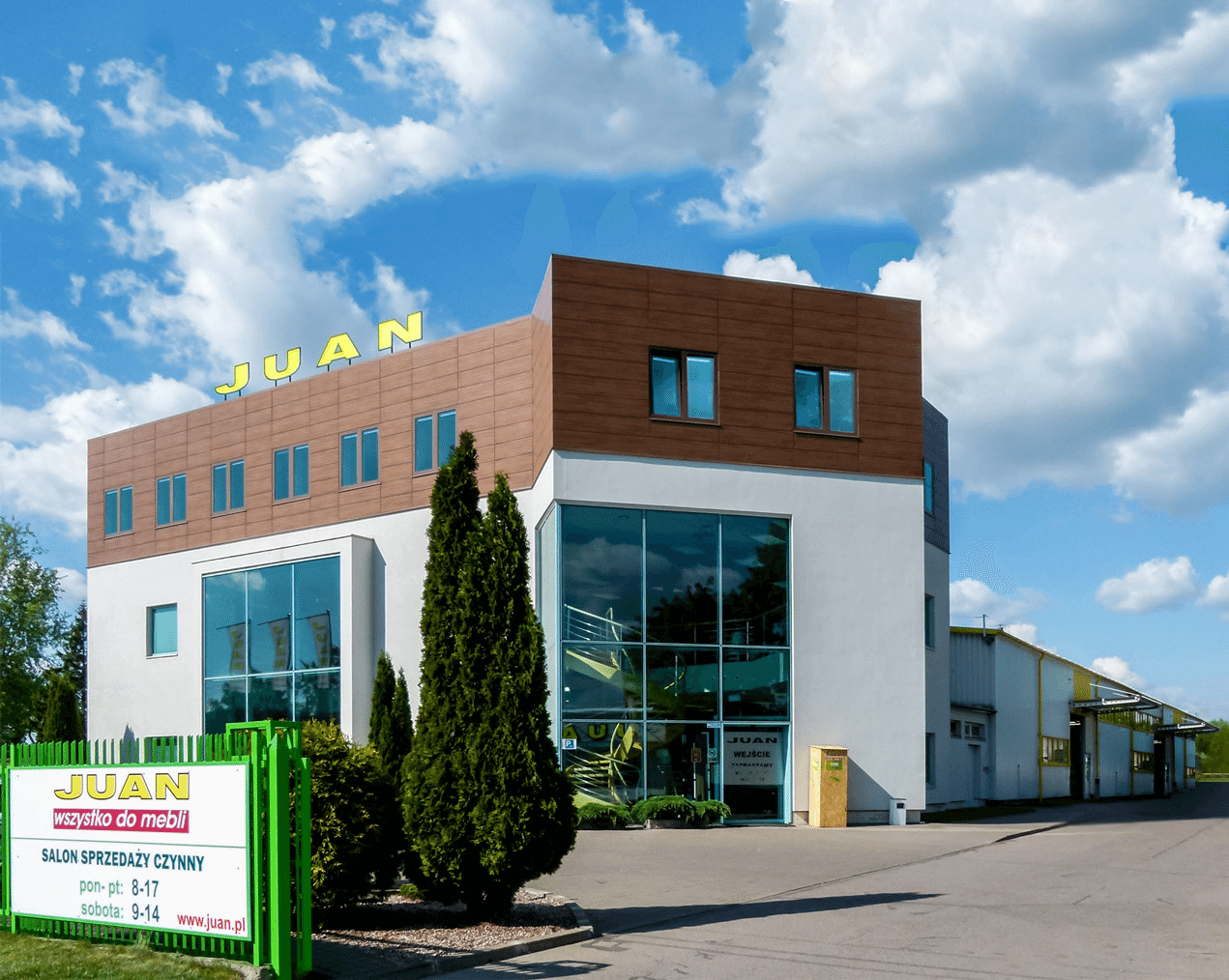 25 YEARS OF EXPERIENCE
EXTENSIVE LOGISTIC INFRASTRUCTURE
MODERN PRODUCTION PLANT
Our company is based on 25 years of experience in the production of postforming elements. We administer a modern production plant and a large logistic infrastructure of warehouses of total area of ​​over 20 thousand m2.
We offer a wide range of products, such as countertops and internal window sills in more than 80 decors. In addition, we have a wide range of Staron® mineral-acrylic boards, decorative laminates, raw chipboards, laminated boards, high gloss AR +, MDF, HDF, construction OSB, edgings and finishing profiles, accessories and furniture fittings, not to mention finishing elements and furniture accessories from reputable producers.
In order to meet the expectations of our clients, we are constantly expanding our offer with new designs, services and non-standard products. Bearing in mind the best possible customer service, we invest in the development and computerization of our company.
JUAN products which have a wide range of applications in the construction of kitchen furniture and home furnishings, are manufactured in our modern factory located in Grajewo.
Visit our showrooms in Warsaw, Grajewo, Szczecin, Białe Błota near Bydgoszcz and in Długołęka near Wrocław